But despite the many benefits, the supplement industry comes with one significant drawback:
Quality and Sourcing
The Importance of Quality Control
The supplement industry is poorly regulated, and this is no surprise to anyone. For example, the Food and Drugs Administration (FDA) regulates dietary supplements in the United States. But the FDA is not authorized to review supplements before they hit the market (1). Meaning, low-quality or potentially dangerous supplements can flood the market and get sold for months before official action is taken.

Plus, given the growing number of supplement manufacturers, the market is flooded with hundreds, even thousands of products, and official bodies like the FDA need time to evaluate their safety.
Quality control is important for four things:
Safety to ensure that no supplement causes harm to consumers.
Quality to ensure that consumers receive the best possible product.
Purity and testing to ensure that no product contains harmful or banned substances.
Transparency to ensure that users understand how products get manufactured and what they contain With that in mind, let's take an in-depth look at our quality control and what makes Ancient Bliss different.
Our Quality Supplements
Power of Purity
We never compromise quality for the sake of saving costs. We use only natural ingredients sourced from powerful herbs, creating potent formulas that deliver transformative results.
Supported by Science
Our natural supplements are supported by science to ensure your needs are met, clinically proven to improve your health.
Online Support
Our team is available 24/7 to
ensure you have a pleasant experience on our site and
with our products.
Best Seller
Emphasis on Quality
Every Ancient Bliss supplement is made in an NSF GMP-registered dietary supplement manufacturing facility. You can rest assured that your supplement is produced under strict manufacturing guidelines. The independent registration signifies a commitment to supplement quality and, more importantly, to compliance with the latest manufacturing guidelines and requirements. As such, our products have the identity, strength, composition, quality, and purity that appear on the label.
More importantly, our nutraceutical manufacturing services follow all current GMP regulations set forth by the Food and Drug Administration's Code of Federal Regulations (CFR), part 111 (2). To further emphasize quality and safety, we offer in-house and third-party testing solutions, ensuring the safety and integrity of your Ancient Bliss supplements.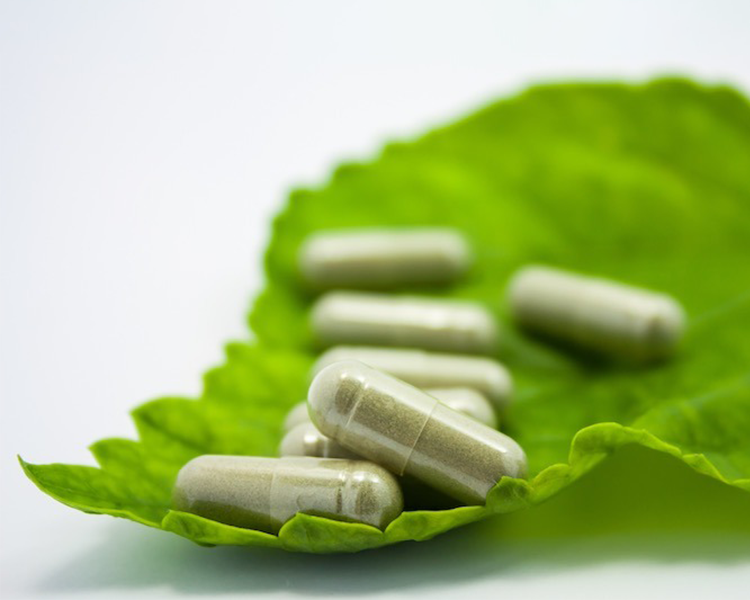 Thorough Testing
No company can claim that its products are safe and effective if they don't have thorough testing methods. At Ancient Bliss, testing is not optional but mandatory. We routinely test raw materials, intermediate production samples, and finished products. In doing so, we can guarantee that your product is safe and accurate to what's written on the label. We also keep tight control over the manufacturing process at each step along the way, ensuring that nothing goes wrong.

Our high safety and purity standards provide you with the security and peace of mind in knowing that your product is coming from a safe place.

Our in-house testing includes:
FTIR Spectrometry
FT-NIR Spectrometry
HPLC
Microbial testing
supplements' quality
Transparency
Transparency is one quality that is shrinking rapidly today, and not just in the supplements industry. Countless manufacturers bet on the people's lack of knowledge and disinterest in manufacturing, which has flooded many markets with sub-standard and potentially dangerous products.
We produce all of our formulas in full compliance with the latest public health security acts to ensure our supplements' quality, safety, and effectiveness.
Our company holds a Current Good Manufacturing Practice certification (CGMPc), which we've earned from thorough testing processes that ensure our products meet or exceed current quality standards, including those of (3):
Effectiveness and Potency
Safety, quality, and transparency are vital components of any dietary supplement. But without effectiveness and potency, these qualities are for nothing. Products that lack these fundamental pieces fail to deliver any results and only serve to waste your money.

At Ancient Bliss, we craft each product intending to improve your health and fitness in some way. Our products combine potent substances with a proven track record, supported by indigenous wisdom and the latest scientific findings.

More importantly, our products consist of powerful herbs rather than synthetic compounds that have unclear effects on your body. We retain the integrity of all the plants we use, allowing them to remain potent and deliver transformative results, embodying the essence of their origins.

Aside from delivering results through our supplements, we guide you along the path of restoration and healing, encouraging you to grow your mind, body, and spirit. We encourage you to lead an authentic life, make better choices, and reflect on the significance of self-care.